Ordering from me ensures you will receive everything you need to succeed! A complete detailed meal plan, recipe book, detailed instructions and SUPPORT from me and my team! Don't regret ordering elsewhere and not knowing what to do when you receive your package. The meal plan & support that I, as a recognized Advocare distributor, provide really ensure your success on the program! My team has its own private Facebook page that offers support and answers to any questions, any time!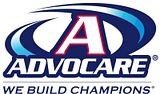 Introducing AdvoCare, a premier health and wellness company offering world-class energy, weight-loss, nutrition, and sports performance products to enhance your healthy eating and workout efforts! Advocare promotes healthy lasting weight loss! I JUST finished another 24 day challenge with outstanding results and I wanted to share some new seasonal products they have available right now (that I LOVE):
Mango Strawberry Spark:
DH & I both LOVE the cherry & Mandarin Spark but just had to try the new Mango Strawberry- well it has quickly moved to the top of our list of favorite flavors- seriously tastes AMAZING! Out with the coffee and Red Bull and IN with the Spark! Spark is a sugar free energy drink full of vitamins, minerals and nutrients that provides healthy, balanced energy. Also available in Pink Lemonade, Mandarin Orange, Fruit Punch, Grape, Citrus and Cherry! Tastes great mixed with water or blended into a thirst quenching Spark Slurpee.
I love mint, I love mocha, I love Coffeccino. So you guessed it- I LOVE Advocares new Mint Mocha Coffeccino! Coffeccino helps sustain energy and is lower in sugar, calories, and fat than most other coffee drinks. It helps suppress appetite and provides essential nutrients. Coffeccino contains B-vitamins and neuroactives that help increase energy and mental focus. Tastes fabulous mixed with milk, water, or blended for a frothy mocha flavored coffee drink! Also available in Mocha.
My other favorite products!
Catalyst is definitely one of my favorite AdvoCare products!-
Catalyst Amino Acid Supplement is a blend of essential branched-chain amino acids and L-glutamine that supply your body with muscle-building components and help

s maintain muscle mass during exercise & prevents muscle loss during times of weight loss. It aids in preserving muscle and energy levels during times of calorie restriction and helps repair & protect muscle tissue! As you know, I love lifting my
weights
and LOVE the defined cut lines that weight lifting gives me- so of course Im a huge fan of helping my results along and Catalyst does just that! Can not live without my Catalyst!!!
ThermoPlus:
ThermoPlus is another AdvoCare product I do not live without! It really really helps me control my hunger and stay no my eating plan. No jittery side effects- no side effects at all! It is an innovative weight-loss enhancer that contains key botanical extracts to help support efficient metabolism and suppress appetite. Together, they provide powerful support for stimulating fat oxidation and healthy metabolism when used in conjunction with a healthy diet and exercise. I'm all for maximizing my healthy eating and exercise efforts and ThermoPlus helps me do just that!
Comes with a detailed meal plan that includes real whole foods that are quick & easy. Nothing fancy or expensive. Also comes with a nice big recipe book for meal ideas.
It's not some combo of strange "diet pills" (which I do not advocate). Its the correct amount of nutrition your body needs

when it needs it

- calcium, omegas, fiber, probiotics, etc...Nothing that will make you jittery or cause any strange side effects.

I wasn't hungry!!! I was eating real foods (3 meals, and 3 snacks per day) and I was satisfied. I wasnt craving the sugary treats like I normally do and was

able

to cut out a lot of the extra salt & sugar I had been consuming and I felt fabulous!
Want to start your very own 24 Day Challenge? Email me for more information or with ANY questions at lindseylu8 @ gmail . com.
I am an AdvoCare distributor and was not compensated for my honest review. All thoughts and ideas expressed are my own.

I am disclosing this in accordance with the Federal Trade Commissions 16 CFR, Part 255 Guides Concerning the Use of Endorsements and Testimonials in Advertising.

I can not be held responsible for user errors in entering this contest, shipping errors, postage errors, damage in transit, or undelivered prizes.