Potential Adult Content. But nothing too risqué and all presented with utmost taste.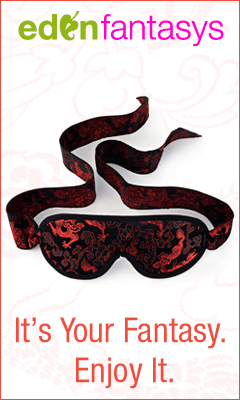 I recently had the opportunity to do an
EdenFantasys.com
giveaway that was a huge success! Thank you EdenFantasys! We work hard, we eat right- we deserve to feel cute & flirty for our significant others!
EdenFantasys offers a HUGE variety of cute little lingerie sets, fun & sexy Halloween costumes, massage oils, candles, dvds, adult novelties, giftcards, and more. And you can shop from the convenience of your home computer. I know I feel more comfortable shopping for my lingerie & massage oils online rather than going into one of those stores. Free gift with every order!!! They ship FAST, offer free shipping on orders over $59.00, and in discreet packaging - so you can surprise your honey. Or better yet let him surprise you and send him a link to EdenFantasys!
Here are a few of my favorite items:
Pheromone Massage Oil Candle
Shunga Edible Massage Oil Candle
Pinstripe Chemise & Thong
Valentines Day has come and gone, but you don't have to save the romance for next year! Keep it fun all year with EdenFantasys!